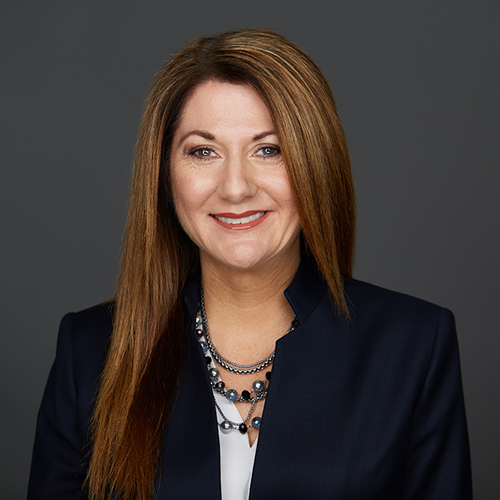 BJ Couch
President and CEO
BJ is responsible for measurement and effectiveness of all processes,  and the operating condition of the company. She spearheads development, communication and implementation of growth strategies and processes. She also oversees the operational infrastructure of all systems, processes and personnel to meet the objectives of the company. In addition, she  recruits and assists in the training of all new members of the team to ensure excellent customer satisfaction.
Christine Redovan, MBA, MLIS
Graduate Medical Education Consultant
Chris is a graduate of Cleveland State University with a Master's in Business Administration.  She has successfully helped a significant number of new residency programs and institutions reach full ACGME accreditation status here in the United States and internationally (ACGME-I) in Abu Dhabi, UAE.  She has also been successful helping existing institutions and programs (across multiple specialties) prepare for ACGME re-accreditation, address adverse actions, or transition their institution or program from AOA accreditation to ACGME Single Accreditation.
Chris brings a wealth of experience from her previous GME director role where she managed all aspects of ACGME accreditation from the institution and program perspective including dually accredited programs.  With over 25 years of undergraduate and graduate medical education experience, Chris has the knowledge and expertise to provide practical, accessible solutions for today's graduate medical education (GME) challenges.
Heather Peters, M.Ed, Ph.D
Graduate Medical Education Consultant
Heather received her Masters of Education degree in curriculum and evaluation, with an emphasis on distance education.  Her PhD concentration was post-secondary education and adult learning theories. Dr. Peters has been successful in helping institutions and multiple programs achieve their highest ACGME accreditation potential.
Dr. Peters previously worked as an educational analyst for multiple programs in a single institution. Heather is very knowledgeable about all aspects of the program and institutional requirements, with expertise in the area of Annual Institutional Reviews, Annual Program Evaluations, milestones, evaluation systems, curriculum development, CLE principles integration, as well as strategic planning and faculty development.  She is also well versed in AOA to ACGME accreditation. A seasoned national speaker, Dr. Peters offers three decades of experience in education, curriculum, evaluations, and adult learning theories.
Her diverse background and education demonstrates that, Heather has the knowledge and experience to provide innovative solutions for the ever changing GME environment.
Pamela Royston, Ph.D
Graduate Medical Education Consultant
Pam received her Bachelor in Business Administration degree majoring in accounting from the University of Michigan, her Master of Science in Administration with a concentration in accounting from Central Michigan University, and her Doctorate in Philosophy Health Science Education from A.T. Still University concentration in Organizational Development and Leadership.  Dr. Royston continues to hold a Clinical faculty appointment position at Michigan State University College of Osteopathic Medicine as well as former appointments at the University of Michigan – Flint and Kettering University.
Dr. Royston has over 25 years of experience in medical education, both undergraduate and graduate medical education.  She has assisted many ACGME residency programs across multiple specialties receive successful accreditation. Pam is well versed in institutional accreditation and the Clinical Learning Environment as well.
Her expertise lie in strategic alignment of residency education with institutional strategy which includes GME financing.  She has completed multiple feasibility studies for residency development with strategic alignment and financial projections to maximize resident FTE's (CAP).  Dr. Royston also has experience developing continuity clinics including partnering with Federally Qualified Health Centers (FQHC).
With her extensive knowledge and expertise, Pam has the experience to provide both accreditation and finance solutions for all of today's GME challenges.
Victoria Hanlon, MS, CHCP
Graduate Medical Education Consultant
Tori received her Bachelor in Health Services Administration degree from James Madison University and her Master  in Healthcare Administration and Policy degree from George Mason University. She brings a wealth of GME experience from both a community hospital perspective where she became familiar with the unique challenges faced by smaller institutions with GME, as well as the large academic medical center where she managed accreditation requirements for multiple residency programs.
She is well-versed in the ACGME requirements, single-sponsor institutions, osteopathic GME and AOA to ACGME accreditation.  Tori has broad experience in policy writing and implementation, as well as quality improvement in GME.
Her fresh, global perspective on the challenges seen within the GME environment addresses the needs of small community hospitals and large academic medical centers, as well as dual experience from AOA and ACGME accreditation systems.
Amy Durante, MHA
Graduate Medical Education Consultant
Amy received her Bachelor in Health Information Management degree from Kean University and her Master in Healthcare Administration degree from Seton Hall University.
Amy began her career in GME as a Radiology Fellowship Program Coordinator where she assisted in developing the program to obtain its initial ACGME accreditation before transitioning to a new role at a new facility as the Manager of GME and Academic Affairs where she handles all of the institutional requirements as well as overseeing all ACGME and non ACGME accredited programs.  In addition she enjoys creating new initiatives for trainees incorporating Quality Improvement and Patient Safety as well as wellness and cultural diversity.
Amy brings a wealth of knowledge to the team with her varied experience and educational resources.
Douglas Knox
Education Administrator and Marketing Project Manager
Douglas brings a wealth of experience and knowledge from his previous managerial and support roles.  He provides a variety of technical and administrative support to our consulting team and Passport members.  He has over 17 years of management and support experience. He currently provides project management, sales, and developmental assistance for our educational services –  Live Webinars, On-Demand Webinars, and our new Faculty Development modules. In addition, he is the customer service liaison for all of our Passport members. He works closely with the subscribers and team leaders to maintain an accurate membership, assist with any technical problems, and ensure they are gaining the most value out of their Passport subscription.